The 'Better' Emini charts look a little different – not your traditional moving averages, Fibonacci retracements, RSI and MACD.
In the video above I run through how to read one of the 'Better' charts and what the signals from the 3 non-correlated indicators (Better Sine Wave, Better Momentum and Better Pro Am) mean.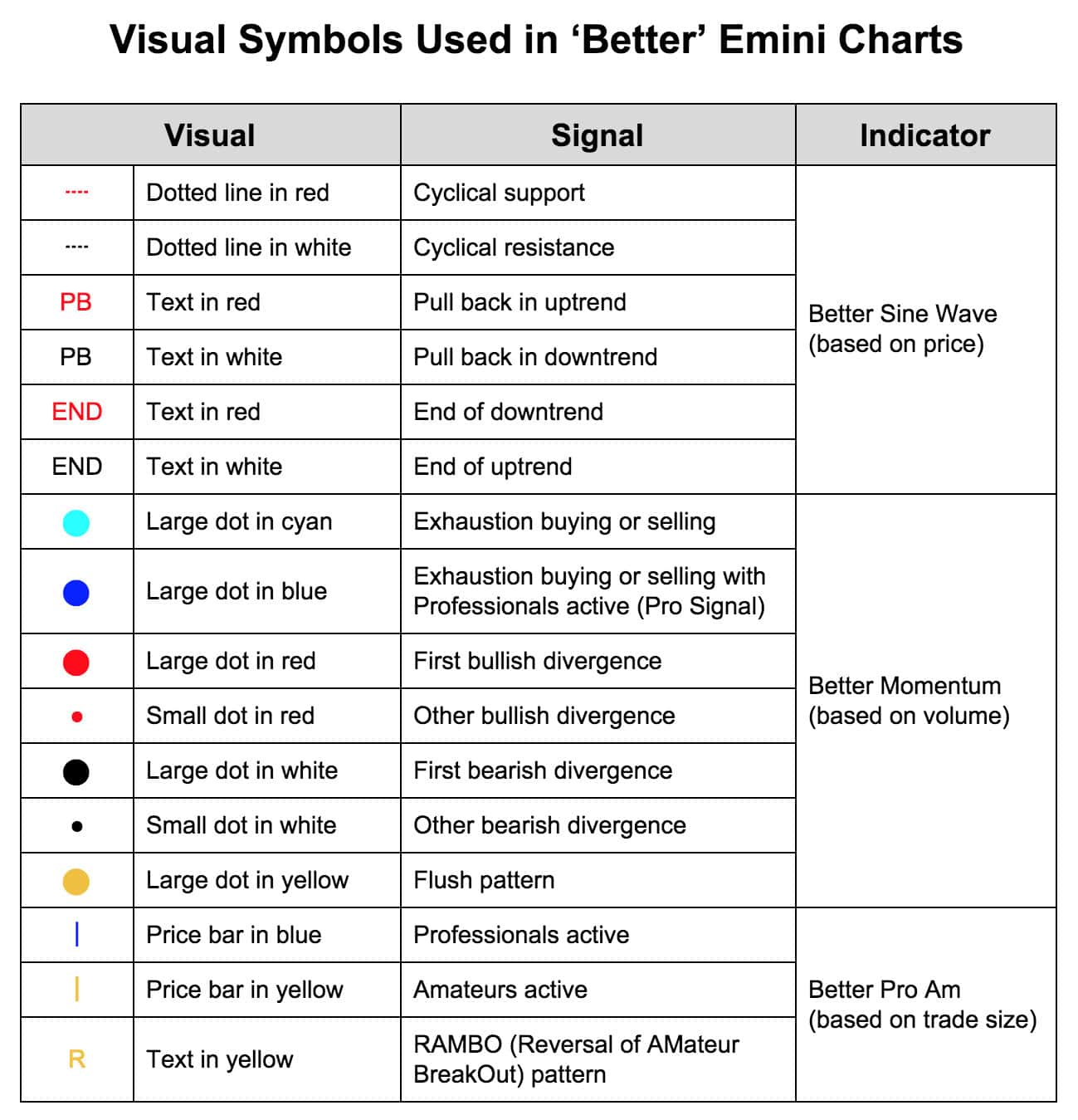 Note: Better Pro Am includes additional volume patterns that I do not use in my day trading: Stopping Volume (St), Profit Taking (PT), No Demand (NoD) and No Supply (NoS).
The typical bullish/Long trade setup is shown below – starting at the top and progressing down. A typical bearish/Short trade setup would be the reverse of this sequence shown below.
Download this information below and if you're not familiar with a term I use in the video above or in one of the daily update videos (e.g. RAMBO, Flush, etc.) you might find the Emini trading glossary helpful.