Emini Trading Update – Friday 14 Oct 2011 (16:14)
Cycle turns are upon us. Emini lead the way and now we've got the risk on/off charts lining up too. Plus Professional activity at the end of Friday – were they taking profits? I'll be watching Sunday's open to see if they try a gap-and-go or the rally fades.
FYI if you're a Mac user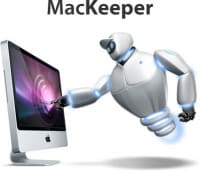 My Mac started playing up – running slow, spinning beach balls, excessive fan noise. The final straw was Gmail identified a virus on an outgoing email attachment. Well that started me thinking that a Mac was not just a set-and-forget proposition – it needed some maintenance.
In the hunt to find a solution I discovered MacKeeper. I ran it once and within minutes it identified and fixed a ton of issues – including 2 viruses. And I thought Macs weren't supposed to get viruses! Well, the difference on my Mac is night and day. It now runs super fast and super quiet.
MacKeeper is not cheap at $90 but in my mind it's priceless – I live on my Mac and it needs to run flawlessly. Don't know what it fixed (despite querying the logs) but the software handles viruses, junk files, optimization tweaks, etc. I couldn't be happier. Thank God for MacKeeper.
Quote of the day
I had a poor week – but Warren is killing it:
"+1/4 pt. today and +17 pts. this week … This week had 3 days with significant gaps and we saw a market constantly out of balance. That makes it very tough to trade because the cyclical turns are not always turning points. So I really need to work on my entries. Even with me tripping over my technique I still made money this week.

Just wanted to say thanks again for the indicators and trading videos. Looking at volume this way for a few months now has given me enough experience to get a better feel for what is likely to happen at the cyclical turns. I am getting a little bolder and continuing to trade after hitting my 4pts … Thanks Again!" Warren
Good luck with your Emini trading.