Whenever I put up a chart with the Average Trade Size indicator, the emails roll in. "How did you do that?" they ask. Well, this video has the answer. But don't be surprised if you kick yourself once you've seen it. Nothing super secret or fancy dancy here.
And here's a screen grab of the indicator code. In EasyLanguage I use "UpTicks + DownTicks" to calculate volume (or tick count). It's more complicated than the "Volume" reserved word – but trust me, it's more robust when switching between tick charts, minute charts and daily charts.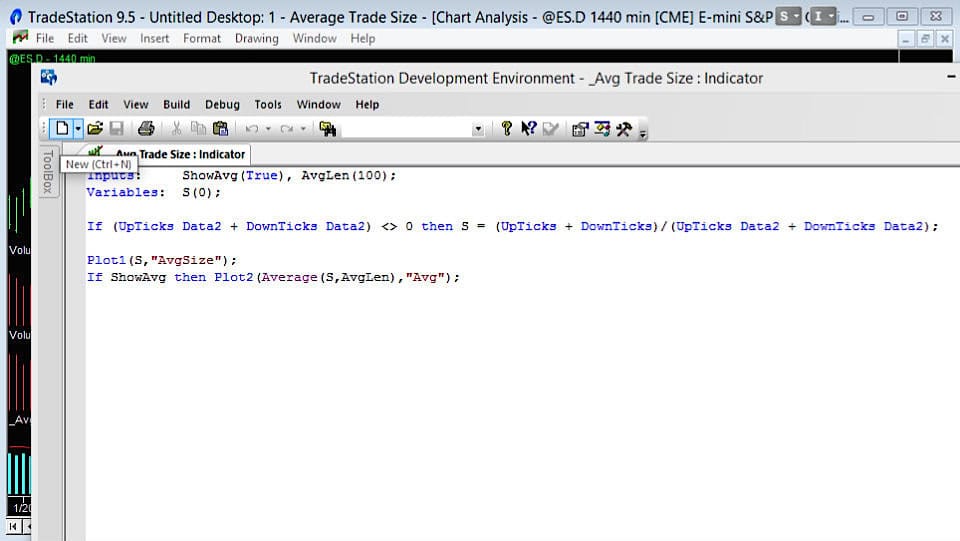 And if you don't use TradeStation, here's what you're trying to recreate with your charts. Two data streams: one with "Trade Volume" and one with "Tick Count". Then use an indicator to divide one data stream by the other.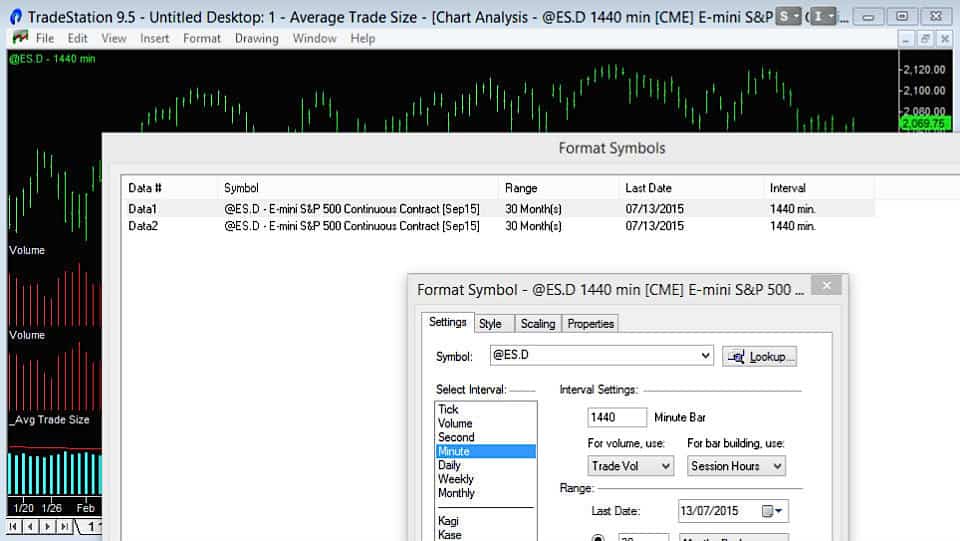 Update on MDP 3.0 tick data
As always the Emini-Watch community kicks in with more detailed information about the CME changes to tick data. Here are the updates on CQG and TradeStation:
CQG/Continuum cut over in May 2015 to the new data feed with bundled trades and average trade size for the Emini increased by a factor of approx. 3. However, in June 2015 they appeared to reverse course (trader outcry?) and switched the data feed to un-bundled.
TradeStation have announced they will cut over to the new feed in August 2015 and preliminary feedback suggests they might have separate symbols for bundled and un-bundled data.
And it turns out that "un-bundled" data is not exactly the same as the data we received pre-MDP.
"When using this detail under MDP 3.0, there will be cases in which the number of contracts traded will not add up to the true number of contracts traded."
Stay tuned.
Good luck with your Emini trading this week.