Nice week's trading – seems like the "good 'ol days" are back with big volume and smooth trends. Let's hope it continues. This video was sparked by an email from Gregg:
"Barry, Is there anything you look at in real time to determine if a trend break is likely to be good move or just an "overshoot"? Some of my thoughts:

Pro or Am bars making the break
Price level relative to recent past (high or low on curve of price)
Double or triple being broken

Thanks for all your excellent work and heart for helping other traders." Gregg
In this video I talk about when you get a "triple" – 3 Support (in this case) levels coming close together and being broken almost simultaneously. That's when we get really strong breakout or trend moves. Here's what the Emini chart looked like as the break happened.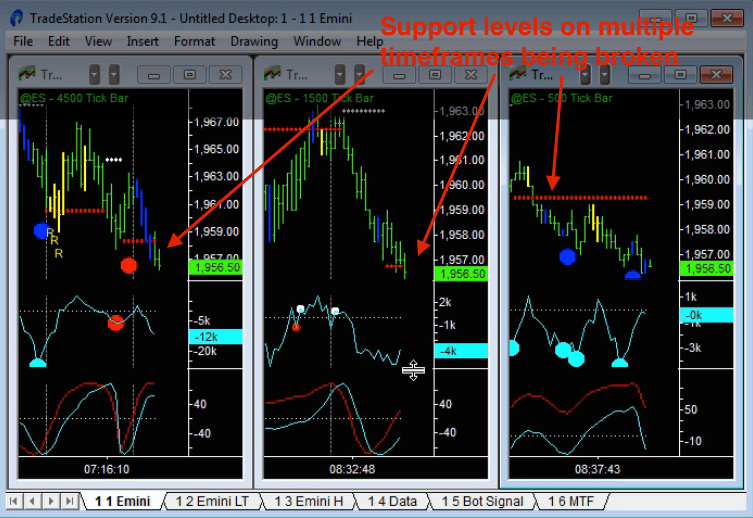 And here's another video on spotting winning breakout trades.
Good luck with your Emini trading next week.