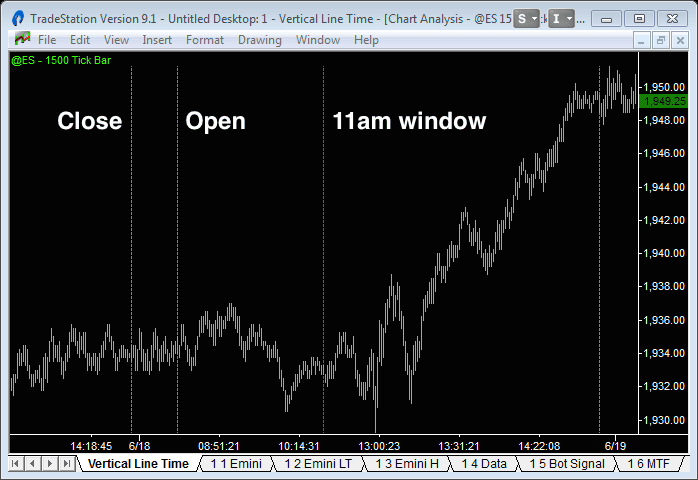 New 'Vertical Line Time' Indicator on an Emini Tick Chart
Just updated the 'Vertical Line Time' indicator for TradeStation. The indicator now plots 3 vertical lines, top to bottom. I use it to mark the 3 most important times of the trading day:
Open of the Emini day session at 8:30am Chicago time (CST)
Close of the Emini day session at 3:15pm
You can adjust the indicator inputs to plot the 3 lines at any time or switch any of the lines off.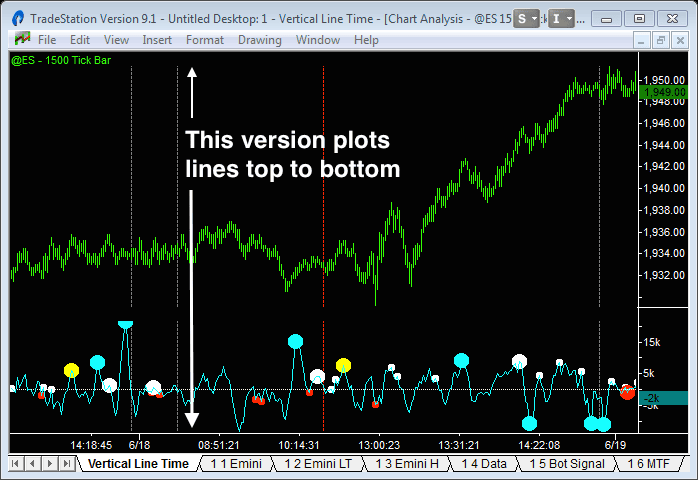 Vertical Lines are Plotted Top to Bottom of Chart
The original code for plotting vertical lines used the extended trend lines method. The disadvantage of this was that lines could only be plotted in the price bars panel. Using the new EasyLanguage drawing objects method, these vertical lines extend from the top of the price bar panel to the bottom of any additional indicator panels.
This is useful if you have signals generated in the indicator panels below and you want them to extend upwards into the price bars panel.