US Dollar Index Jumps the Creek (17:50)
We've been building a base in the US Dollar Index for almost 2 years. And this week we finally "Jumped the Creek" on the weekly chart. I've been waiting patiently for this (and boring everyone with my bullish US Dollar view). Here's the Emini-Watch video record:
This is important. We've gotten used to the Pound at 1.55, the Euro at 1.35, the Yen at 80 and the Aussie and Loonie at parity. The Yen started moving 6 months ago and we're now at 100.
Get ready for the other "normal" levels to break. This is going to be multi-year. Hold onto your hats.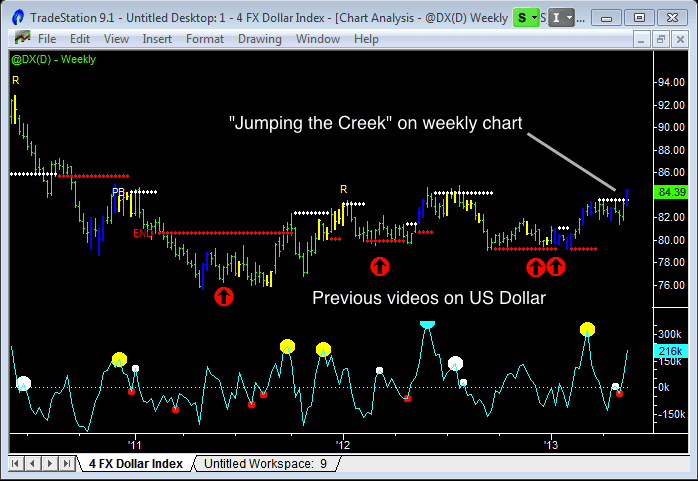 US Dollar Index Building a Base for 2 Years
Good luck with your Emini trading.