Here is what is going on inside a typical Head and Shoulders Pattern from a volume analysis perspective. The video shows the development of:
First shoulder with Professional profit taking, then
Head formed by an Amateur breakout that fails, and finally
Second shoulder where Professionals have a final opportunity to get Short
And here's the 1,500 tick chart showing the Head and Shoulders Pattern.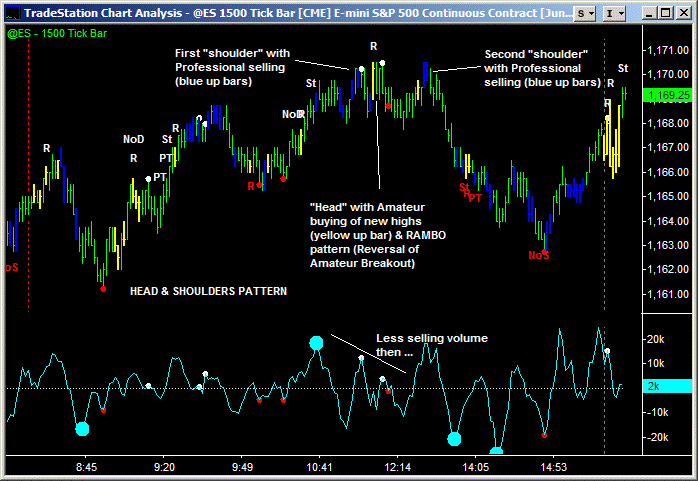 Volume Patterns: Head and Shoulders Pattern (Emini 1,500 tick)
If you found this video interesting then you might like this recent article on Double Tops.
Good luck with your Emini trading on Thursday.