3 Non-correlated trading indicators that analyse Price, Volume and Average Trade Size.
Together they pinpoint market turning points and changes in trend direction. I use them every day in my Emini day trading and my 5 Step Setup. But they work equally well for trading Forex, Commodities, ETFs, Bitcoin and Stocks. Remember, if you're trading with just price-based indicators, you're missing out on 2/3rds of the available information.
Better Sine Wave
Better Sine Wave analyses Price cycles and trends. This is an improved version of John Ehlers' Hilbert Sine Wave. It plots cycle entry points when the market is in a trading range. Then when the market breaks into a trend move, the indicator signals early entry and holds a position right to the end of the trend. I wouldn't trade without it. Works on any chart, any time frame, no inputs to optimize.
I owe a lot to Better Sine Wave – it's paid for itself 10 times over already. Adam M.
Better Momentum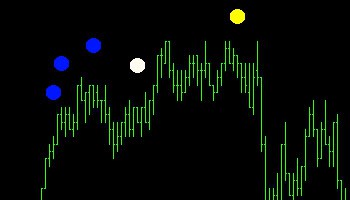 Better Momentum analyses buying and selling Volume. The classic momentum indicator calculates changes in price. This improved momentum indicator is based on changes in buying and selling volume. Declining buying volume always precedes a market top and vice versa for market bottoms. The Better Momentum indicator pinpoints these turning points and plots bullish/bearish signals.
Better Momentum has become my most valuable trading tool. Jack B.
Better Pro Am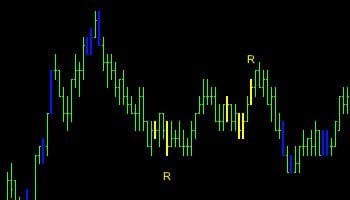 Better Pro Am analyses Average Trade Size. The last part of the puzzle is knowing what the Professionals and Amateurs are doing. You want to follow the Professionals and "fade" (do the opposite of) the Amateurs. The blue and yellow PaintBars show when the Professionals and Amateurs are active. The volume patterns (No Demand, Profit Taking, RAMBO) tell you what they're doing.
Better Pro Am is brilliant – there is nothing else out there like it. Mark L.
What people are saying about the 'Better' Trading Indicators