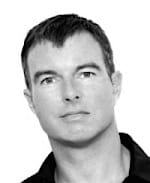 Hi, my name is Barry Taylor. I'm not a trading Guru and I haven't discovered the Holy Grail. I'm just a regular guy who makes a living day trading Emini futures full-time.
This website shows what works for me and is a record of how my trading methodology is evolving.
Emini-Watch is all about Emini Trading and the 'Better' series of Trading Indicators. Emini futures are probably the best day trading vehicle in the world today and the 'Better' indicators are a unique set of 3 non-correlated indicators that will give you a substantial edge trading.
Emini-Watch is a showcase for the 'Better' indicators
Conventional trading indicators – like MACD, RSI, Elliott Wave, Fibonacci, etc. – didn't work for me. I hesitate to say "don't work". They can work. But in my experience they are at best a 50:50 proposition.
The problem? These indicators just analyse price. And price alone cannot be used to predict price. You need to include the two missing components: buying / selling volume and average trade size.
And hence, the 3 non-correlated 'Better' trading indicators:
Better Sine Wave analyses Price and determines the beginning and end of trends
Better Momentum looks at Volume and determines the strength of demand and supply
Better Pro Am measures Trade Size and identifies Professional and Amateur activity
With these 3 indicators you can see that markets turn with a repeatable pattern – climactic volume, price exhaustion and Professional activity followed by less volume, price testing and Amateur mistakes. This builds on the work of Richard D. Wyckoff.
Some have called it a 3-dimensional approach to trading and identifying trade entries and exits. And it works not just for Emini day trading, but for all markets and across all timeframes.
Emini-Watch is the personal obsession of Barry Taylor
This website has become a personal obsession – I've been posting videos, articles and charts almost daily since September 2006. The site:
Has over 7,000 followers to the (almost) daily Emini trading updates
Reached 1 million visits in November 2011 and 2 million visits in October 2013
Averages between 1,000 and 2,000 visitors per day, and
Contains over 1,000 pages and posts of real-world trading examples and advice
But the site didn't start like that. When I first started the site I'd been trading for just over 10 years – and finally become consistently profitable. I started trading stocks in 1995, then moved on to small caps, options, warrants, commodities, forex, etc. – a progression you might be familiar with yourself. By 2004 I was focussed exclusively on Emini futures.
I thought I had something to offer, a unique approach with a heavy reliance on TRIN data and the Commitment of Traders. What I didn't expect was that publishing a blog meant I was publicly accountable. And that public accountability forced me to improve my methodology (rely less on the TRIN and COT) and trade the best I could.
In 2009 I went full-time. I'm often asked "How will I know when to go full-time?" For me the GFC forced my hand. I had been working as a freelance consultant but when the GFC hit the work dried up. Luckily I could fall back on my day trading. And there is nothing like the pressure to be profitable (almost) every week to sharpen your skills!
How can Emini-Watch help you?
If you have ever wanted to trade for a living, this website can help you. But you need to find your own unique trading style. Emini-Watch will show you what I do and how my trading style is evolving. Use this website as a starting point, then as Bruce Lee said:
Absorb what is useful, discard what is useless and add what is uniquely your own. Bruce Lee
Start with this video that introduces the 'Better' trading indicators. Then this video explains how I use the indicators to day trade Emini futures. If you're unfamiliar with Emini futures then this video explains their advantages. And this page has links to the best of Emini-Watch.
Lastly, you need to work hard at trading – otherwise you will fail.
It is certainly the hardest thing I have ever tried to do. But the rewards are well worth the effort. And there are plenty of people who have become or are becoming successful day traders and attribute some of their success to Emini-Watch.
I wish you good luck with your trading.