Not much to say as an intro to this video. Just a clarification: I'm doing OK, just tired. It's Mrs. Emini-Watch who's been in hospital.
And here's a screenshot of the critical chart, showing 3 non-correlated indicators signalling together (the 'trifecta'). Better Sine Wave measures price; Better Pro Am measures average trade size; and Better Momentum measures volume momentum.
When all 3 signal together, you get higher probability trades – and so far, a nice 40 point rally.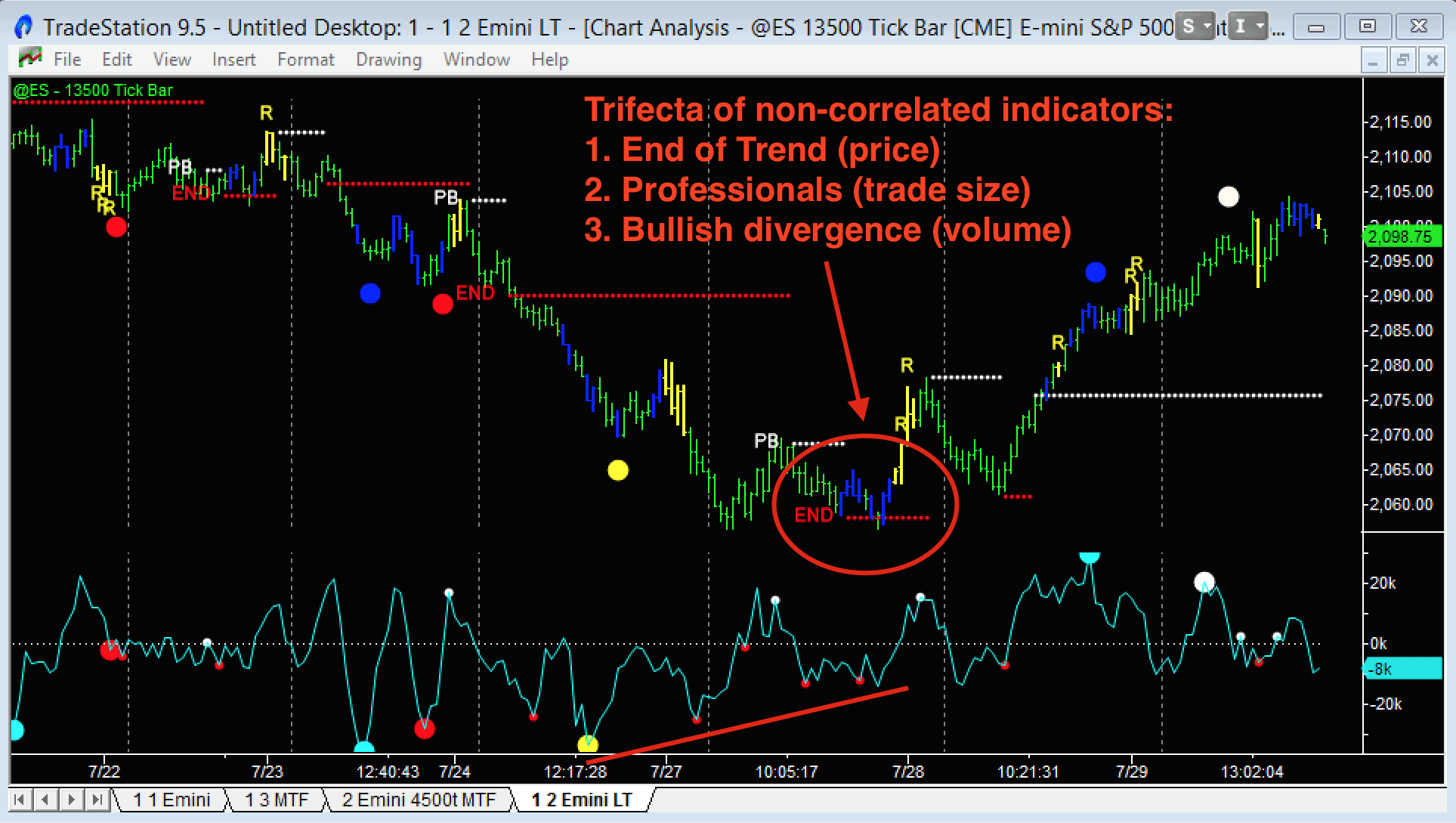 Good luck with your Emini trading.