Finally, a little bit of excitement. We blew past 2,400 in Wednesday's after hours (while there was minimal resistance) and got to play around in the 24-teens for most of Thursday. Who knows how long we'll get to stay here – particularly as I'm looking at a 'Gathering' pattern on Bonds. But please, enough of the low range days – they're killing me.
Good luck with your Emini trading.
MTF Indicators Now Available for NinjaTrader 8
If you're a subscriber to the new MTF 'Better' Indicators, you can now get the indicators for NinjaTrader 8. Just log into your account page and download the NinjaTrader 8 installer:
If you've forgotten your password, use the "Forgot your password?" link on that page. Once you've downloaded the NinjaTrader 8 installer, close NinjaTrader, run the installer and then re-open NinjaTrader.
And well done to NinjaTrader – Version 8 looks really good.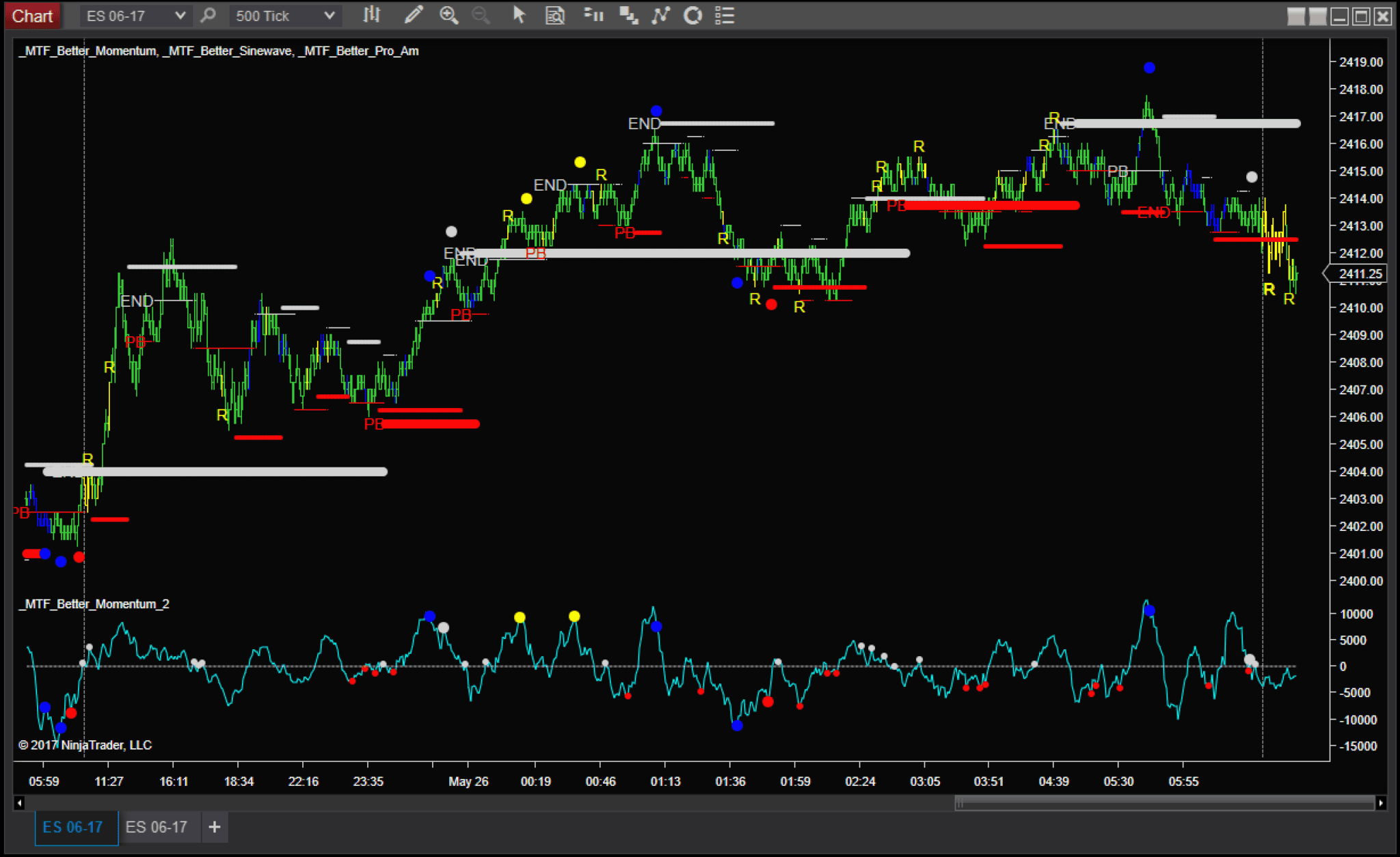 MTF 'Better' Indicators on NinjaTrader 8 (detailed view)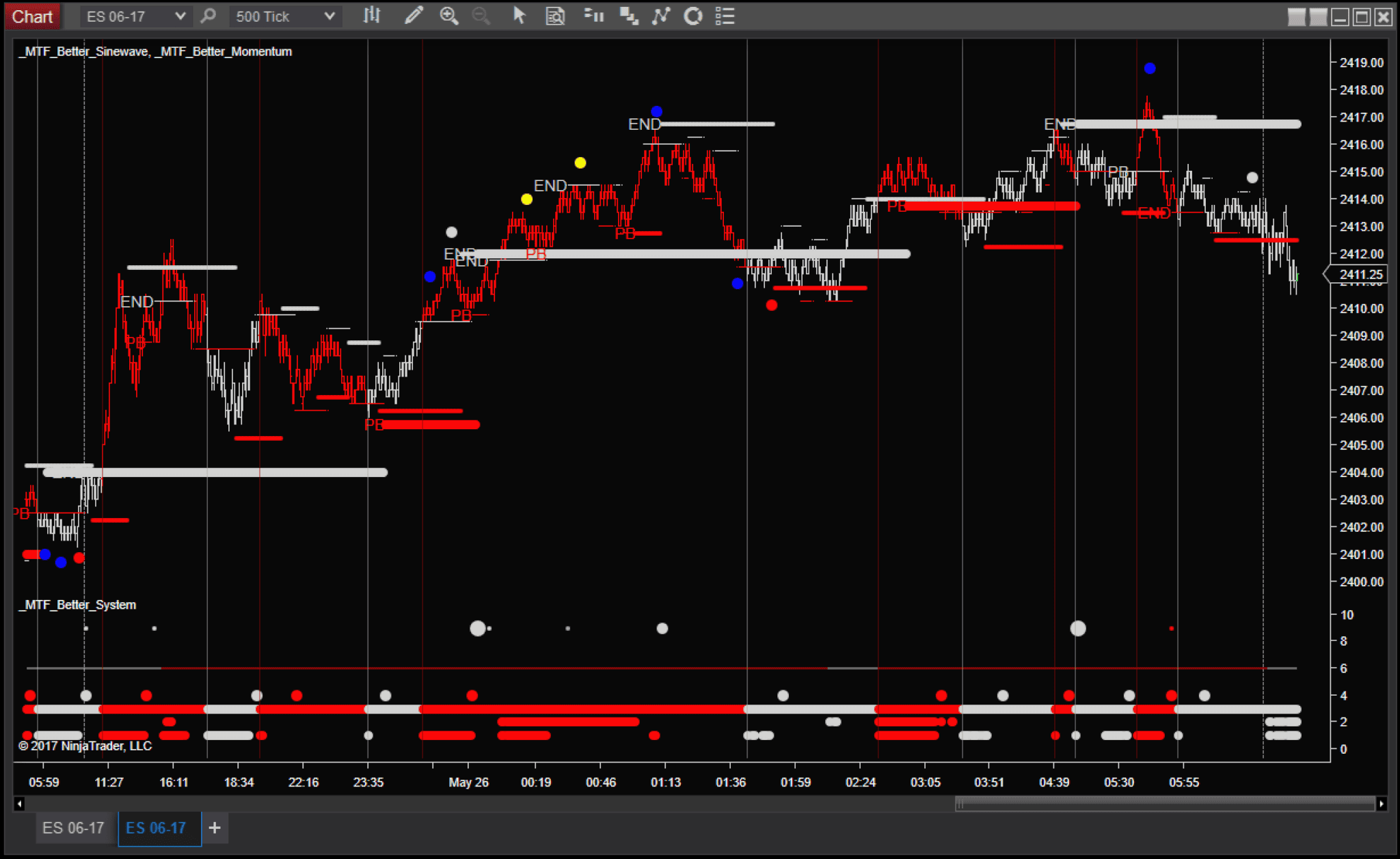 MTF 'Better' Indicators on NinjaTrader 8 (system view)